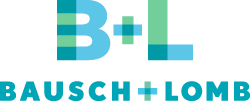 BioTrue | PureVision | Silsoft | Soflens | ULTRA

Extreme H2O | Clarity H2O | Icuity H2O

Air Optix | DAILIES | Focus | FreshLook
Lens Experts has best prices on brand name contact lenses by manufacturer! Lowest cost contact lens brands by BAUSCH & LOMB contact lenses on BIOTRUE, PUREVISION, SILSOFT, SOFLENS & ULTRA. We stock all bands by manufacturer at the lowest prices for JOHNSON & JOHNSON Acuvue OASYS, Acuvue OASYS for ASTIGMATISM, 1- DAY Acuvue MOIST, 1-DAY TRUEYE & Acuvue DEFINE. Lens Experts stock affordable brands by manufacturer from X-CEL SPECIALTY CONTACTS HYDROGEL VISION including EXTREME H20 WEEKLY (formerly labeled ICUITY), EXTREME H2O MONTHLY (formerly labeled CLARITY), EXTREME H2O 59, EXTREME H20 54 & EXTREME H2O 54 TORIC.
Lowest price Manufacturer brands from ALCON CIBA VISION with the best prices on Air Optix COLORS, Air Optix NIGHT & DAY, Air Optix for ASTIGMATISM, Air Optix MULTIFOCAL. & lowest prices on FreshLook COLORS, FreshLook COLORBLENDS, FreshLook DIMENSIONS COLORS, FreshLook ONE-DAY COLORS. Lens Experts stocks best prices on ALCON CIBA VISION DAILIES ONE-DAY Contacts lenses including DAILIES AQUACOMFORT, Focus DAILIES & DAILES TOTAL 1. Lens Experts manufacturer contact lenses brands are in stock for MENICON MIRU 1 DAY contact lens flat packs.
Lens Experts offers a large stock of affordable top quality Contacts brands from all the major manufacturers including Alcon-Ciba Vision, Bausch & Lomb, CooperVision, Johnson & Johnson, Menicon America and X-Cel Hydrogel Vision. Order online 24/7 & save!